Scale Model Track Bike
Built by New York City Frame Builder
DICK POWER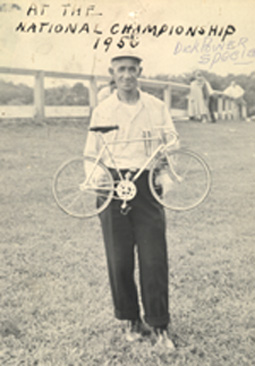 "At the National Championship 1950"
"Dick Power Special"
This photograph had been circulated among fans and collectors of Dick Power bicycles for a few years. None of us knew if this fantastic model still existed, and if so, where the heck it was. I'm happy to report that I have located it. I'm not going to tell you who had it but it is somebody who watched their high school sweetheart race at the Coney Island Velodrome.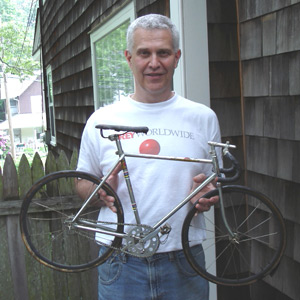 Jamie Swan - 2006
This wonderful piece of cycling memorabilia is now in the possession of Dick Power's great grandson.