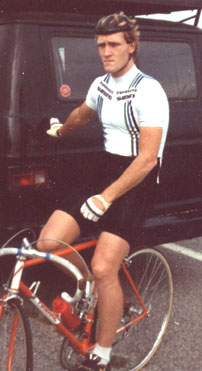 Bruce "The Torch" Donaghy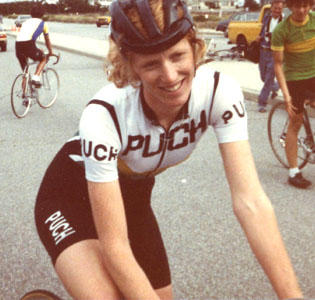 Connie Carpenter who won, among other things the first Woman's Olympic Road Race. She beat Rebecca Twigg by a tire. Connie is married to...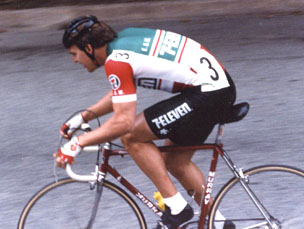 Davis Phinney, "on the rivet" at the Oyster Bay Criterium. Davis won an Olympic Bronze Medal, a couple stages in the Tour De France a ton of other stuff.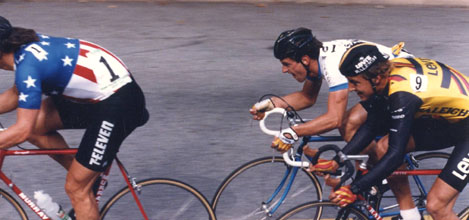 This is Matt Eaton (in white) and Roy Knickman following a decapitated Eric Heiden.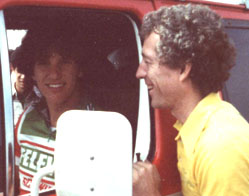 Lenny Prehiem talking to Eric Heiden (pre-guillotine)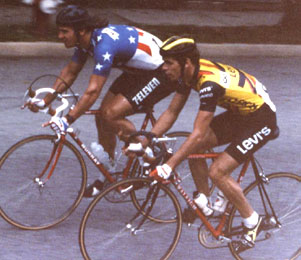 Andy Hampsten and Eric Heiden. Andy won the Giro de Italia among other things.